Electric Mobility Canada applauds new EV battery supply chain investment
September 6, 2023
September 6, 2023 – Electric Mobility Canada welcomed the announcement by the Canadian and Quebec governments in collaboration with Volta Energy Solutions Canada Inc. of […]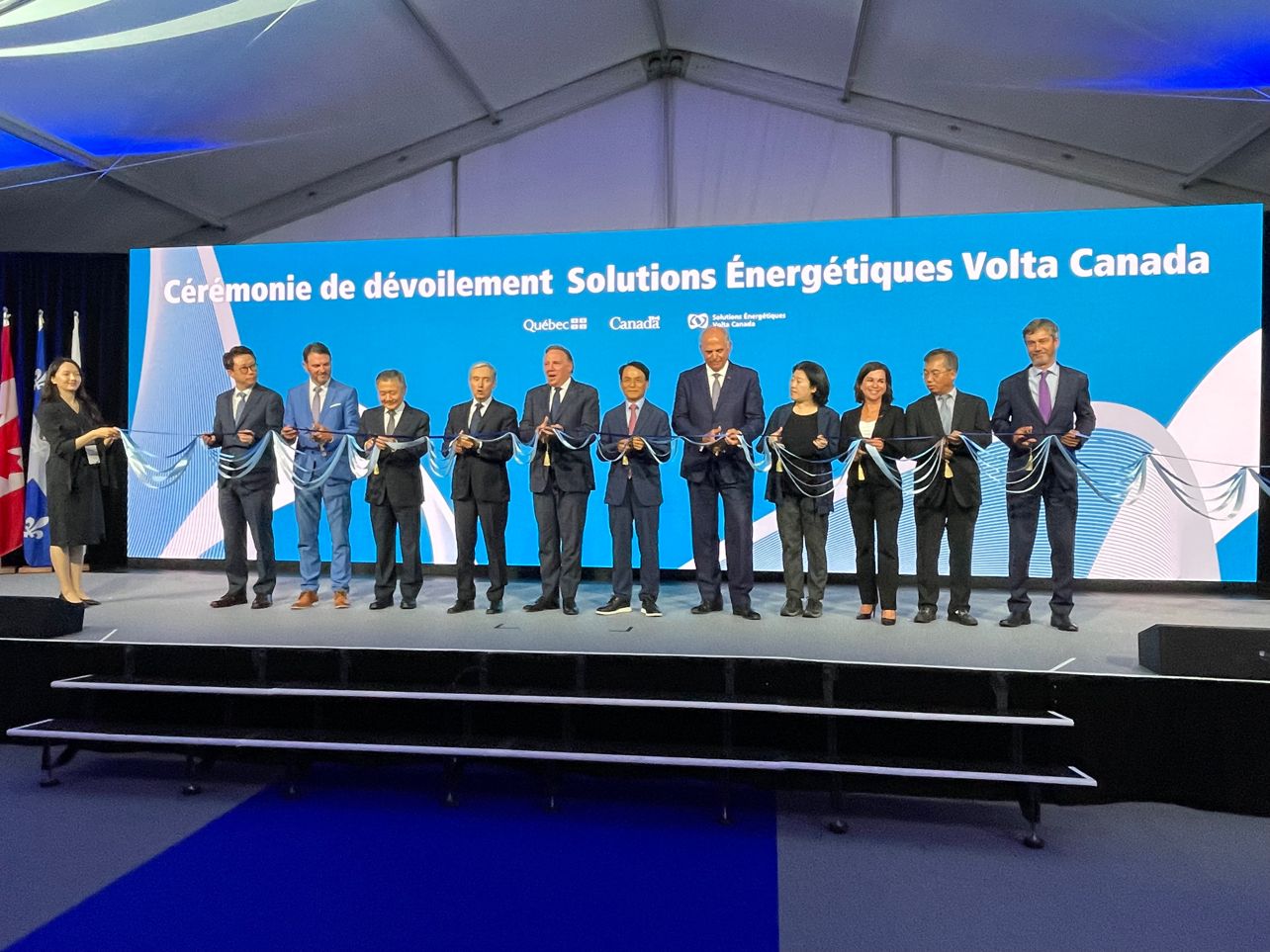 September 6, 2023 – Electric Mobility Canada welcomed the announcement by the Canadian and Quebec governments in collaboration with Volta Energy Solutions Canada Inc. of a new electric vehicle supply chain facility that will create hundreds of jobs in Quebec.
The Honourable François-Philippe Champagne, Minister of Innovation, Science and Industry, François Legault, Premier of Quebec, and Pierre Fitzgibbon, Quebec Minister of the Economy, Innovation and Energy, announced yesterday that their respective governments are working closely with Volta Energy Solutions Canada Inc. to establish a copper foil manufacturing facility in Granby. Copper foil is a central and valuable component of electric vehicle batteries. The project is expected to create and maintain 260 highly skilled jobs.
"This important investment in Canada's electric vehicle supply chain will reinforce Canada's reputation as a valuable partner of choice for the future of the automotive sector," said Daniel Breton. "The plant will create hundreds of well-paying, sustainable jobs, stimulate the economy and improve access to zero-emission vehicles while helping reduce greenhouse gas emissions so Canada can meet its commitment to becoming carbon neutral by 2050."
See the PDF version here.